Date/Time
Date(s) - Wed, Jun 17, 2020
6:30 PM - 7:30 PM
Location
W.K. Kellogg Bird Sanctuary
Categories
Website
birdsanctuary.kbs.msu.edu/events/wild-wednesdays-fantastic-foxes/
Red Foxes are cunning predators that are found from Alaska to Florida. Come and learn more about this highly adaptable canine!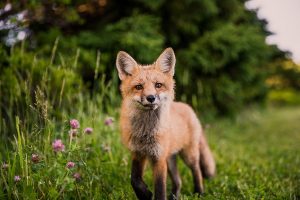 Cost:
Free for members, regular admission for non-members.
Audience:
Families with children under 7.
Join us for the other Wild Wednesday Programs:
July 1st – Marvelous Moths!
July 15th – Spectacular Snakes!
July 29th – Dazzling Dragonflies!
Contact birdsanctuary@kbs.msu.edu or (269) 671-2510 for more information.